We can help make your voice heard on major issues
We can help you promote your cause across the globe
We can help you reach people of influence in public life
Changing our services for changing times
Following the new post coronavirus era, Third Sector PR has now changed its services. 
For over 25 years we have successfully managed the reputation of charities and organisations, helping them communicate with their audiences, raise the profile of their cause and generate support.  We have done this through a dedicated team in our London based offices, supported by an outstanding Advisory Board headed by our Chair, Baroness Pitkeathley.
We have now have brought together a small group of highly experienced senior consultants who will work with you either individually or in partnership according to your needs. Our Advisory Board will continue to offer guidance and advice.  Meeting and conferencing rooms in London will still be available. Please feel free to discuss any help you would like through the contact details below.
We will be happy to talk, advise and find solutions to your needs.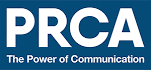 We build
awareness and increase your profile
We enhance
your reputation and advise on crisis management
We develop
strong and effective media relations
We deliver
for you in line with your needs and budget